On CD
If We Must We Must
The Good Ms. Padgett

Travel through childhood with the lovely voice of The Good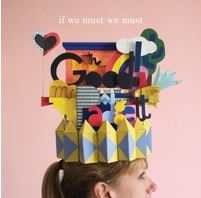 Ms. Padgett. From the rock sound of insect (don't scare me so), tattle to the turtle, gently song beach house, lullibies, pizza party, to an amusing "Trees Don't Need Sippy Cups" a fun and musical journey that will keep adult and childrens attention.

Have you heard of Kiwi Crates? It is craft kits you get in the mail. Inside the crate is everything you and your children need for some fantastic projects. The activities are made to be open-ended and encourage curiosity and exploration.
The Kiwi Crates can be purchased individually or monthly subscriptions. Ages: 3-7.
Learn more at the Kiwi Crate Shop.
Kiwi Crate now ships to Canada!