USA States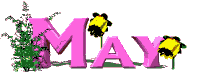 Boy's Day (Japan)
The symbol for this holiday is the koi (carp).
Boy's Day Carp
Use a white paper sack to make a koi (carp) for each child. Cut a large circle out of the bottom of the sack for the fish's mouth and cut scallops along the open end to make a tail. Draw large black circles on the sides of the sack for eyes.
Let the children use markers to decorate their paper fish. Then let them glue colorful, strips of tissue paper or crepe paper on their fish's tails. When they have finished, punch two holes in the bottom of each sack ( in the corners above the mouth) and tie a piece of string through the holes to make a handle. Before hanging the fish on a pole or from the ceiling, let the children take them outside and move them in the wind like kites.