Things to Know
Capital: Moscow

Russia is the world's largest country in terms of area. It occupies about one-tenth of all the land on Earth. There are 11 time zones in Russia across two continents (Europe and Asia). It has coasts on three oceans (Atlantic, Pacific, and Arctic).



Russia's land varies from desert to frozen. Much of Russia is made up of treeless plains called steppes, large areas of flat grassland. Siberia occupies a hugh territory in Russia. It occupies three-quarters of Russia. It is a vast region that extends from the Ural Mountains to the Pacific Ocean. Siberia is known as the Asian part of Russia. Lake Baikal (baykal) is the deepest lake in the world, it is a freshwater lake and contains about 20% of the worlds freshwater. Lake Baikal is located in Siberia near the Russian-Mongolian border.

Ural Mountians

The Ural Mountains extends over 2000 km/1242 mi from the Arctic Ocean to the Caspian Sea, and is regarded as separating Europe from Asia.








There are 4 periods of importance in Russia's history:
The Kievan and Appanage Periods(860-1698)
The House of Rurik

Ivan IV (Ivan the Terrible) --Became the first Russian tsar(czar) in 1547.
The Imperial Period (1698-1917)
The House of Romanov

Alexander II of Russia (1818-1881)
Notable for the abolition of serfdom. He sold Alaska and the Aleutian Islands to the United States.

Nicholas II, the last Russian Czar
Anastasia-The youngest daughter of Czar Nicholas II.

Sites to See

Faberge Eggs
Faberge eggs are jeweled eggs made by Peter Carl Faberge and his assistants
between 1885 and 1917. Many Faberge Eggs were created for Russia's royalty, from Czars Alexander III to Nicholas II.



The Soviet Period (1917-1991)
Karl Marx (1818-1883)
The Father of Communism

Mikhail Gorbachev
His changes were factors that contributed to the collapse of the U.S.S.R (Soviet Union).
The Post-Soviet Period (1991-Present)
President of Russia Vladimir Putin

Russian Currency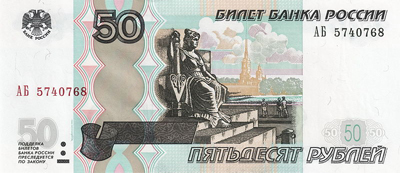 The rouble or ruble (RUB) is the currency of Russia.  The rouble is divided into 100 kopecks; 100 kopecks to one rouble.

Site to See
Kamchatka: Siberia's Forbidden Wilderness PBS-Living Edens
The volcanoes of this Siberian region, its native creatures, and Bering Island.

The Empire That Was Russia
The photographs of Sergei Mikhailovich Prokudin-Gorskii (1863-1944) offer a vivid portrait of a lost world--the Russian Empire on the eve of World War I and the coming revolution.

The Face of Russia at PBS
This site covers the breadth of Russian history with lavish graphics and cameo texts about bits and pieces of Russian history. Contains lesson plans for elementary through high school grades.

State Hermitage Museum in St. Petersburg, Russia

Artist/Composers
The two major ballet companies of Russia are the Kirov Ballet and the Bolshoi Ballet .

Piotr Ilyich Tchaikovsky (1840 - 1893)
A towering figure in Russian music and one of the most popular composers in history.

Pyotr Ilyich Tchaikovsky Swan Lake


Keeping Score (San Francisco Symphony)
Four Movements-explore the movements of Piotr Tchaikovsky's Fourth Symphony.
SFA Kids (San Francisco Symphony)
Have fun exploring, enjoy the beautiful orchestra, and play the radio to listen to works by composers such as Prokofiev, Stravinsky, and Tchaikovsky.

Adventures to Experience
The Riddle of the Russian Lights
Visit the National Geographic site and help an astronaut figure out why a string of lights zigzags across southern Russia.

Games
Around 1985 the computer game Tetris was invented in Russia (Soviet Union).

Color Pages
R is for Russia (worksheet for young children)

Matryushka doll color by number

Grover in Russia


Siberian Tiger (pdf)

St. Basil Cathedral (pdf)

Make
Paper Baboushka/Matryushka Doll
Print the templates and create Russian nesting doll.

Russian Cathedral Drawing
Use an onion shape and rectangles, add curves and swirls to decorate.




Concentric circles by Kandinsky
Russian abstract painter Wassily Kandinsky's most recognizable work is Squares and Concentric Circles (also known as Farbstudie Quadrate). Fold paper and use oil pastels or crayons to create your own squares and concentric circles. Kandinsky Color Studies--Put all together as a display to make a large piece of art.

Art Project for Kids - Kazimir Malevich

Create a picture in the style of Kazimir Malevich with geometric shapes.



Paper Snowflake Ballerinas
English translation
Step by step pictures and ballerina template.





Recipes
Olga's Flavor Factory
Variety of Russian recipes online.

Animals


Stories
Old Russia
(fairy tales)

The Enormous Turnip is a Russian Folk Tale

Wallpapers

Fun
Hear simple phrases in Russian

_____________________________________________________________






Follow Us


---

| | | | |
| --- | --- | --- | --- |
| | | | |